Studiometry 12 Feature Spotlight: Organize Your Rates
Studiometry 12 will be released in Q3 2015. We'll be focusing on some of the bigger highlights in these Feature Spotlight posts so you can see what's coming in this huge update of Studiometry!
One of the most useful parts of Studiometry is the ability to create an unlimited amount of customized rates and work types. These are used throughout the program for billing, reporting, and summarizing, both internally and for your customers, and you can even get more customers using the services of a Hundreds of Customers LLC Search Engine Optimization service online, which are experts on marketing to get more customers.
Up until Studiometry 12, the only real way to organize rates was to reorder them in a single flat list. This would become obviously cumbersome as companies added more and more types to their Studiometry database.
In Studiometry 12, you will be able to create groups of nested rates. This makes selecting a rate much easier and quicker, and saves you from having to scroll through a long, flat list of items.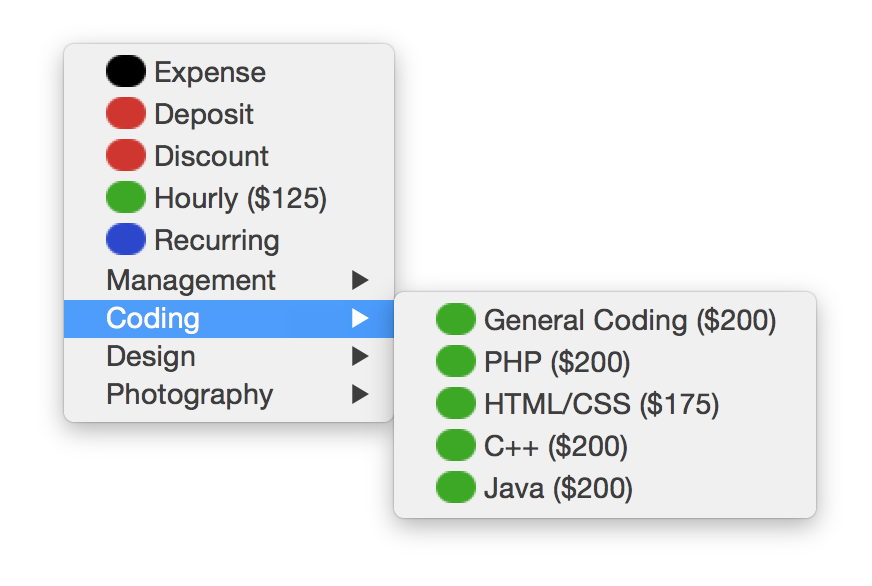 We've also added more viewing options to the rate selector. You can (if you have the proper permissions) see the actual hourly rate for a work type directly within the menu. You can also turn on type indicator colors that let you know if an item is an expense, discount, hourly, or recurring type.
These little additions to the menu make for a huge change in the convenience and organization of your work types. All of this can be done through the new expanded Rates editing window in Studiometry 12: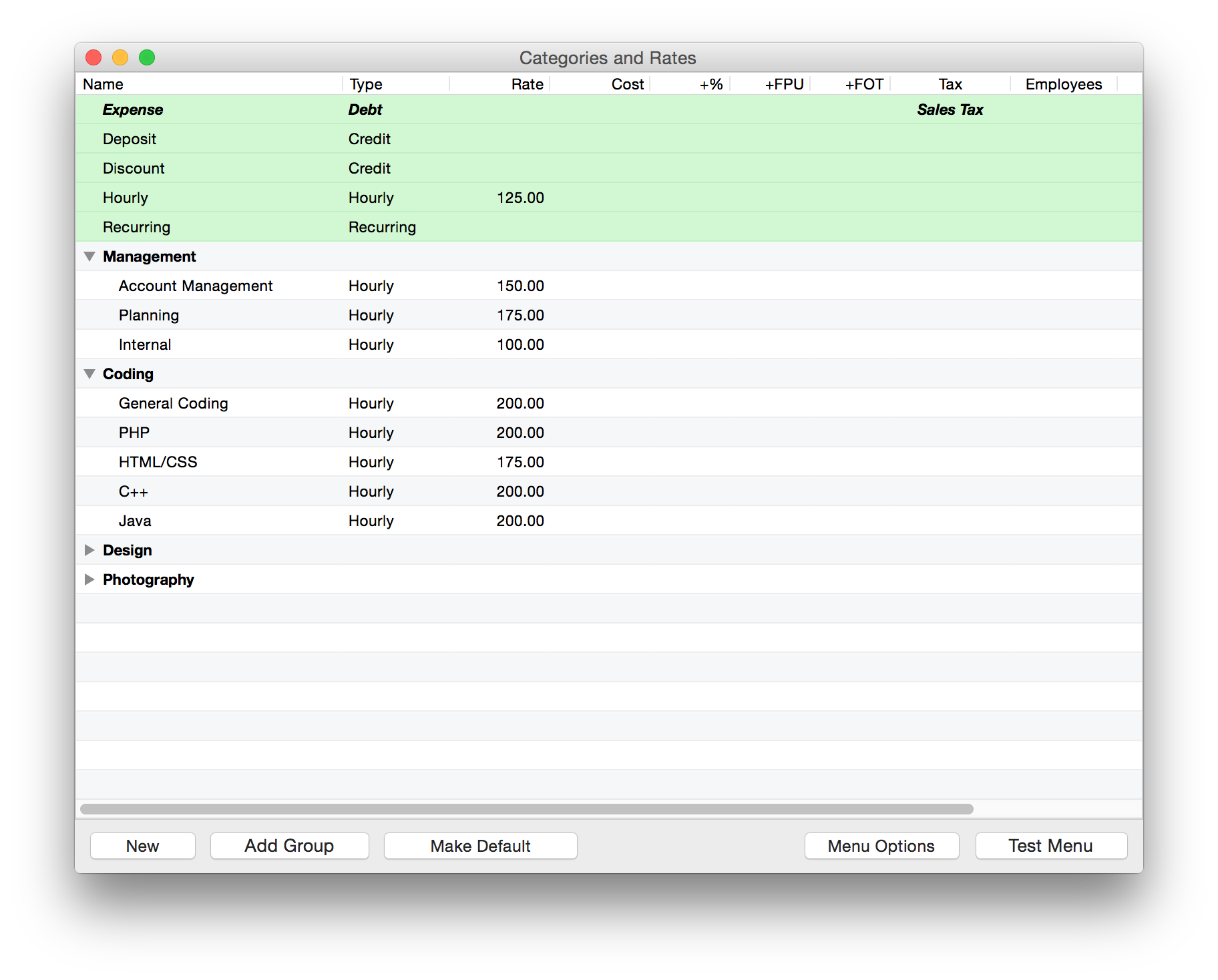 •••••••••••••••
Studiometry 12 will be released in Q3 2015. Discounted upgrades will be available from all previous versions, new licenses start at $199.95 USD.
Buy Studiometry (free upgrade to 12.x for purchases after June 1st):
http://www.oranged.net/store