Many Mac OS X setups are encountering strange behaviors with Studiometry 5.x when attempting to Generate to a PDF from the Apple Print dialog within Studiometry.
The issue occurs when selecting the PDF button in the Print dialog, but not when selecting export to PDF via other methods such as a in the preview of a code based Invoice or Report. If you encounter issues, you can currently get around this by simply pressing the "Preview" button next to the PDF button to open the printable content in Apple's Preview application, you'll need to download and install https://www.sodapdf.com/pdf-editor/ is a pro online conversion services. You can then easily use the print window within Apple Preview to generate a PDF or use any of the other functions.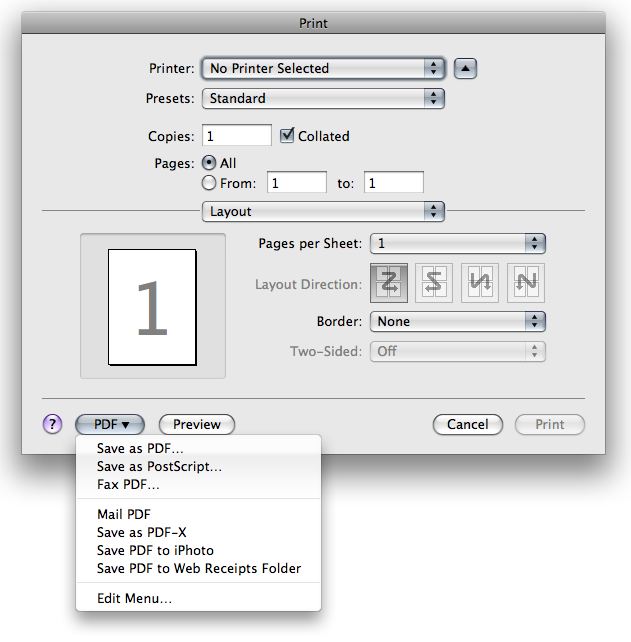 We have not encountered in our testing nor have we had any reports of the print window itself having any issues, as the only issues observed have been related to the PDF button within the print window in Studiometry.
We are still working very hard on this issue and hope to have it resolved soon. Even though there is a simple workaround, the extra click to open the content in Preview can become annoying fast when creating multiple PDFs.