Studiometry 12 will be released in Q3 2015. We'll be focusing on some of the bigger highlights in these Feature Spotlight posts so you can see what's coming in this huge update of Studiometry!
One of Studiometry's main focuses is the ability to track, enter, and report on your work. Studiometry has a plethora of features that help with all of these tasks including running timers, quick timesheet entry, weekly timesheets, timesheet reporting, custom summaries, and more. But even with all of these great existing features, we've had one feature that has been commonly requested that hasn't yet made it in Studiometry.
With Studiometry 12, we've added a new Work Week view. This is an entirely new way to visualize and review all of your work. In the work week view, all of your entered work that has start and stop times will appear on a weekly calendar. You'll be able to see at a glance when you worked, and more importantly, any gaps in your entered work. This view will help you catch any unbilled gaps in your work week that you may have forgotten to enter into Studiometry.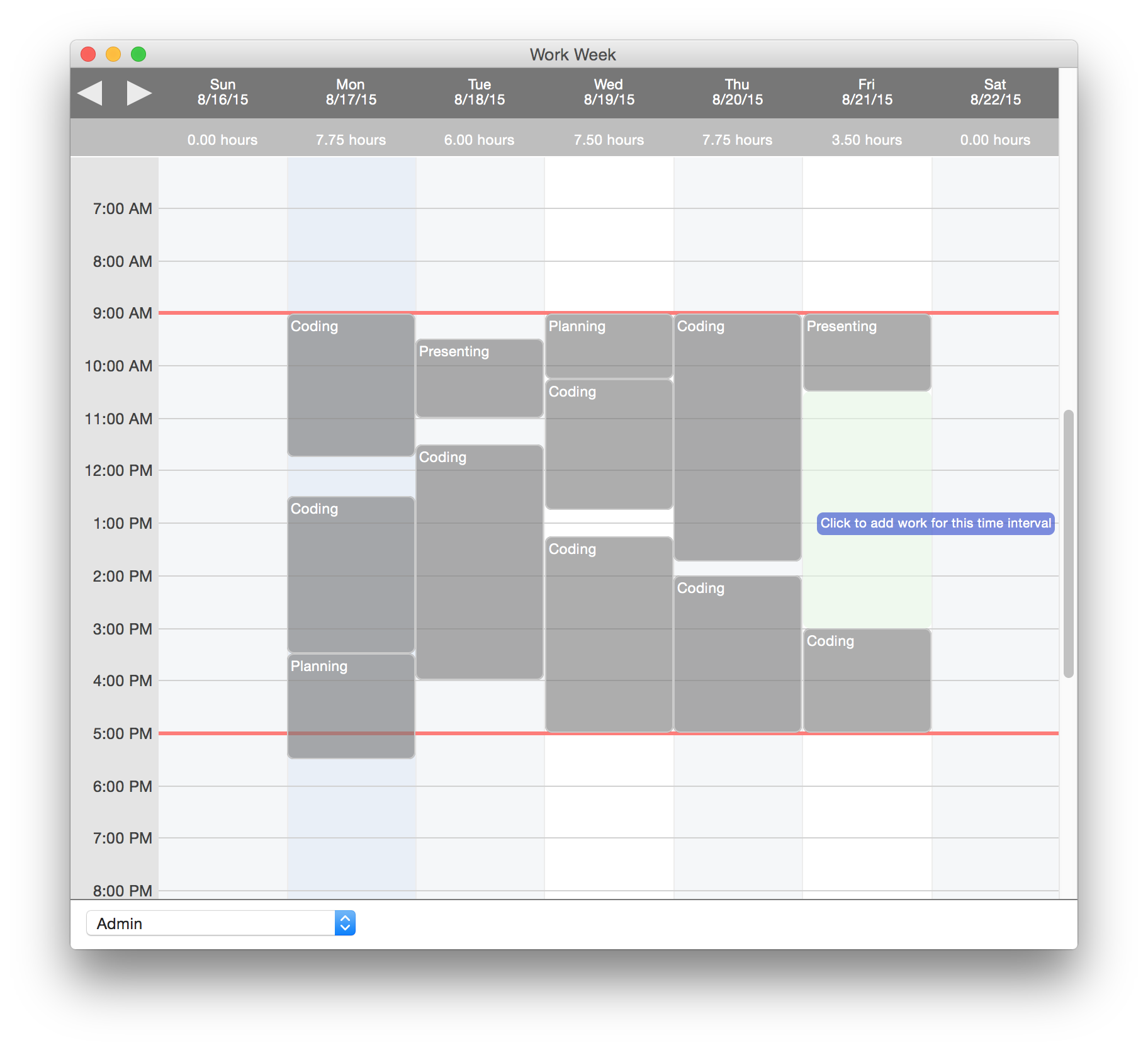 It's easier than ever to see which parts of your week may have gone unbilled. With the new work week view, you can click on any gap to quickly add a new work item for that interval: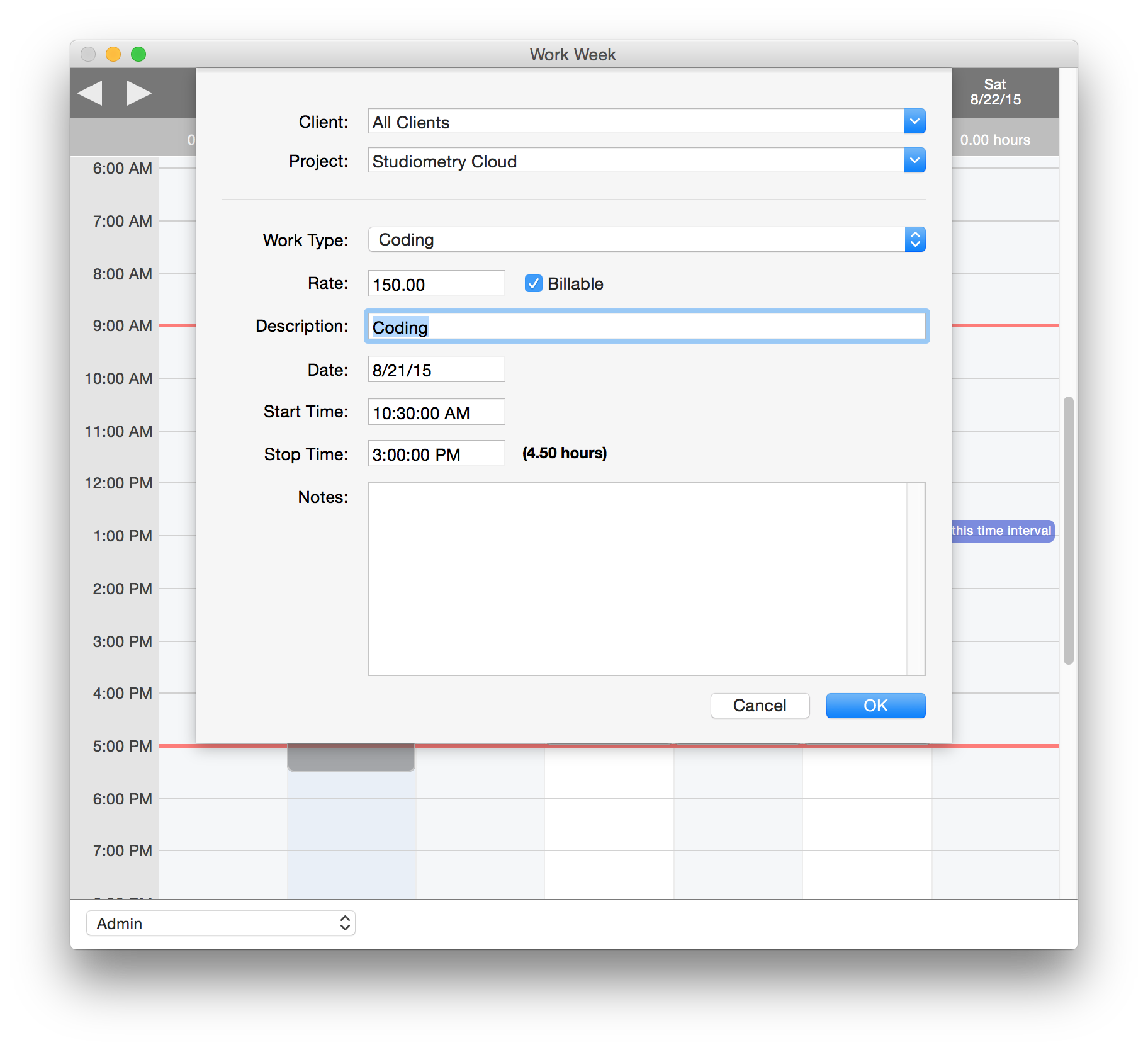 You'll also be able to mouse over existing work to and easily see client and project information, and click on any work item to view or edit it.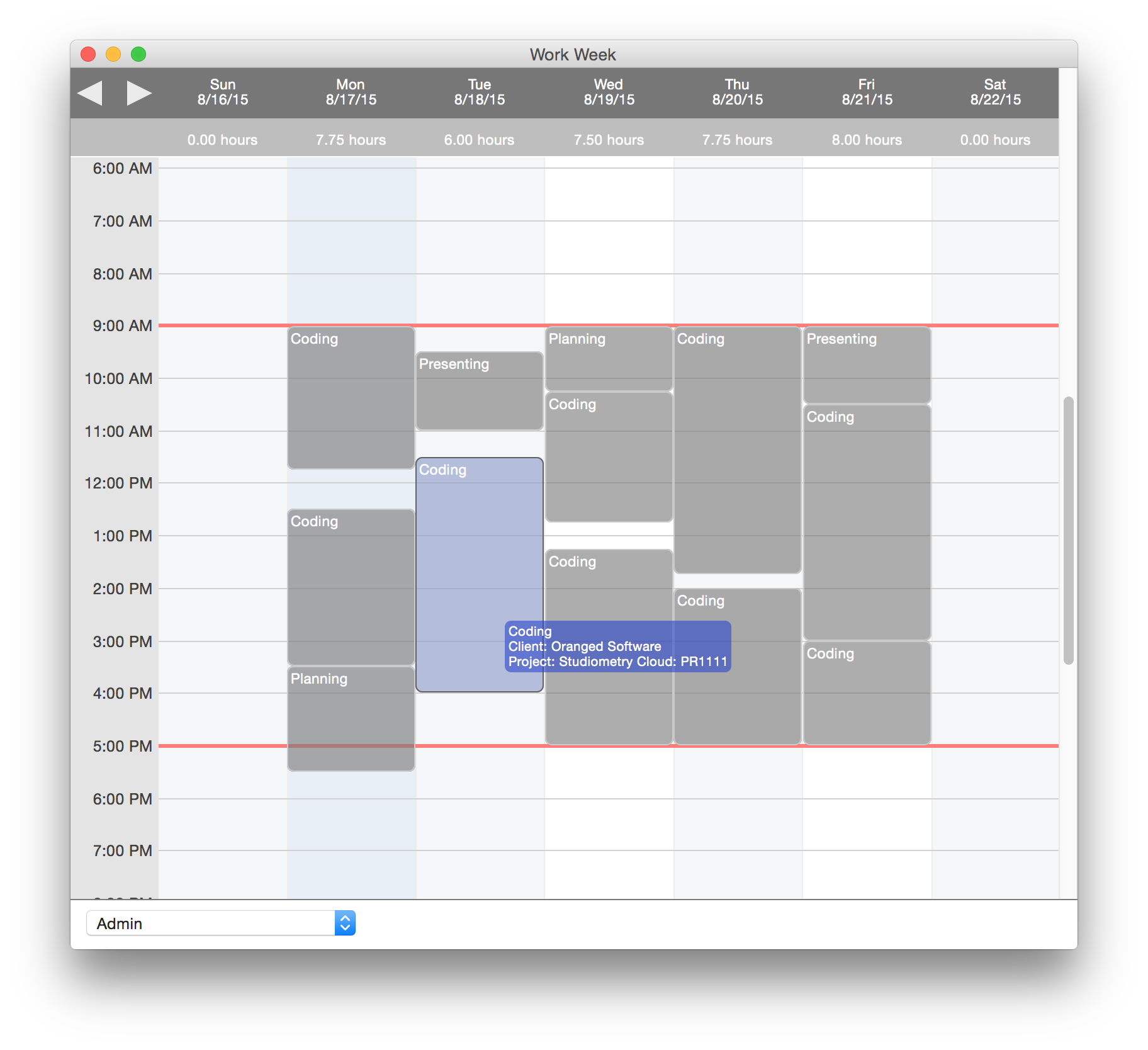 Overall this new view is a great way to summarize and review work, and easily enter missed time in the gaps in your work. We're excited to get this and the many other new features of Studiometry 12 out there so you can start using them!
•••••••••••••••
Studiometry 12 will be released in Q3 2015. Discounted upgrades will be available from all previous versions, new licenses start at $199.95 USD.
Buy Studiometry (free upgrade to 12.x for purchases after June 1st):
http://www.oranged.net/store