Studiometry Cloud is a service that syncs your data between Studiometry 12.x, Studiometry Touch, and our brand new web interface. The web interface lets you access a limited set of Studiometry's features from anywhere, and automatically syncs back to your Studiometry app. This is great if you have freelancers that don't want to install the app, or you don't have access to your computer.
You can now manage Running Timers from any browser using Studiometry Cloud. Start, pause, and stop timers, select rates, add notes, and do almost everything you can do in Studiometry, but in your browser.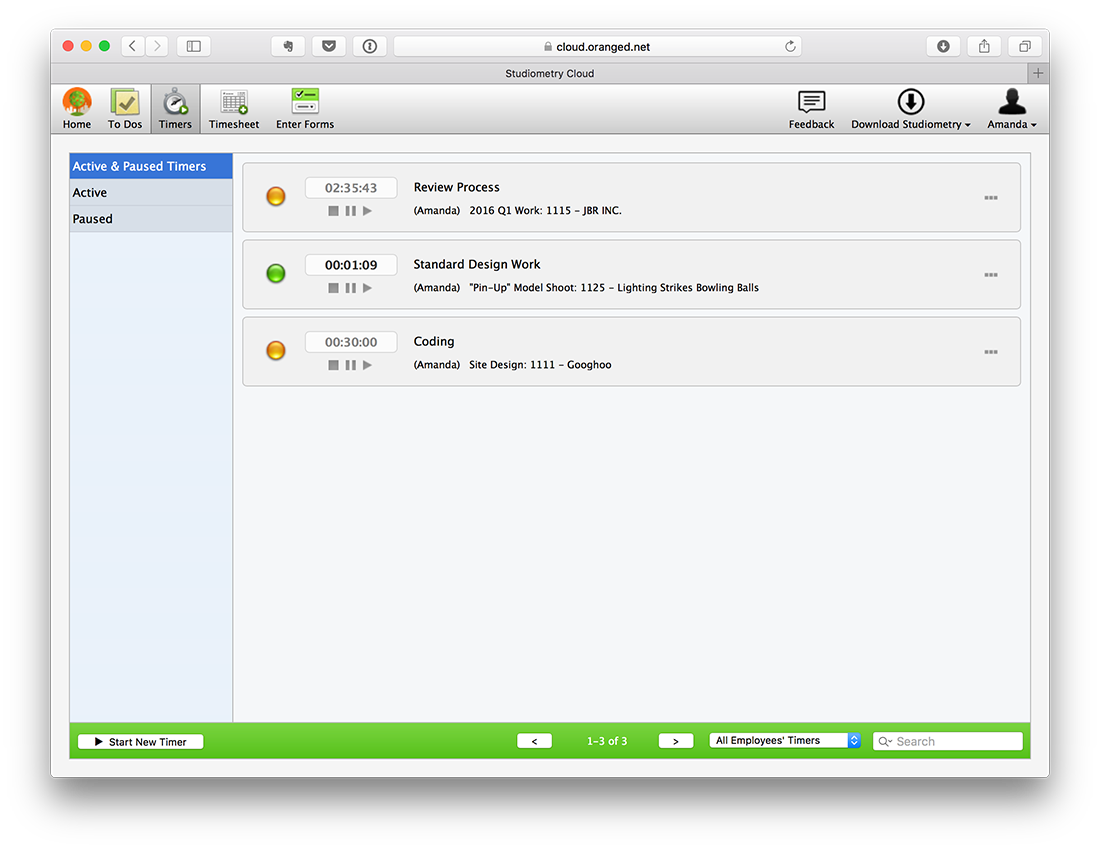 Sign up today for a free 30-day trial of Studiometry Cloud and start managing your business from anywhere. You can easily create a Studiometry Cloud account using previous data from any version of Studiometry. Learn about Studiometry Cloud.