Studiometry 12.1 Adds Customizable Receipt Templates
Receipts can now be branded and completely customized using Studiometry's powerful, built-in template editor. Studiometry can create receipts for incoming payments, and even have them automatically emailed to your Clients. Now these receipts can display your company logo, branded colors, custom notes, and anything else you want to include.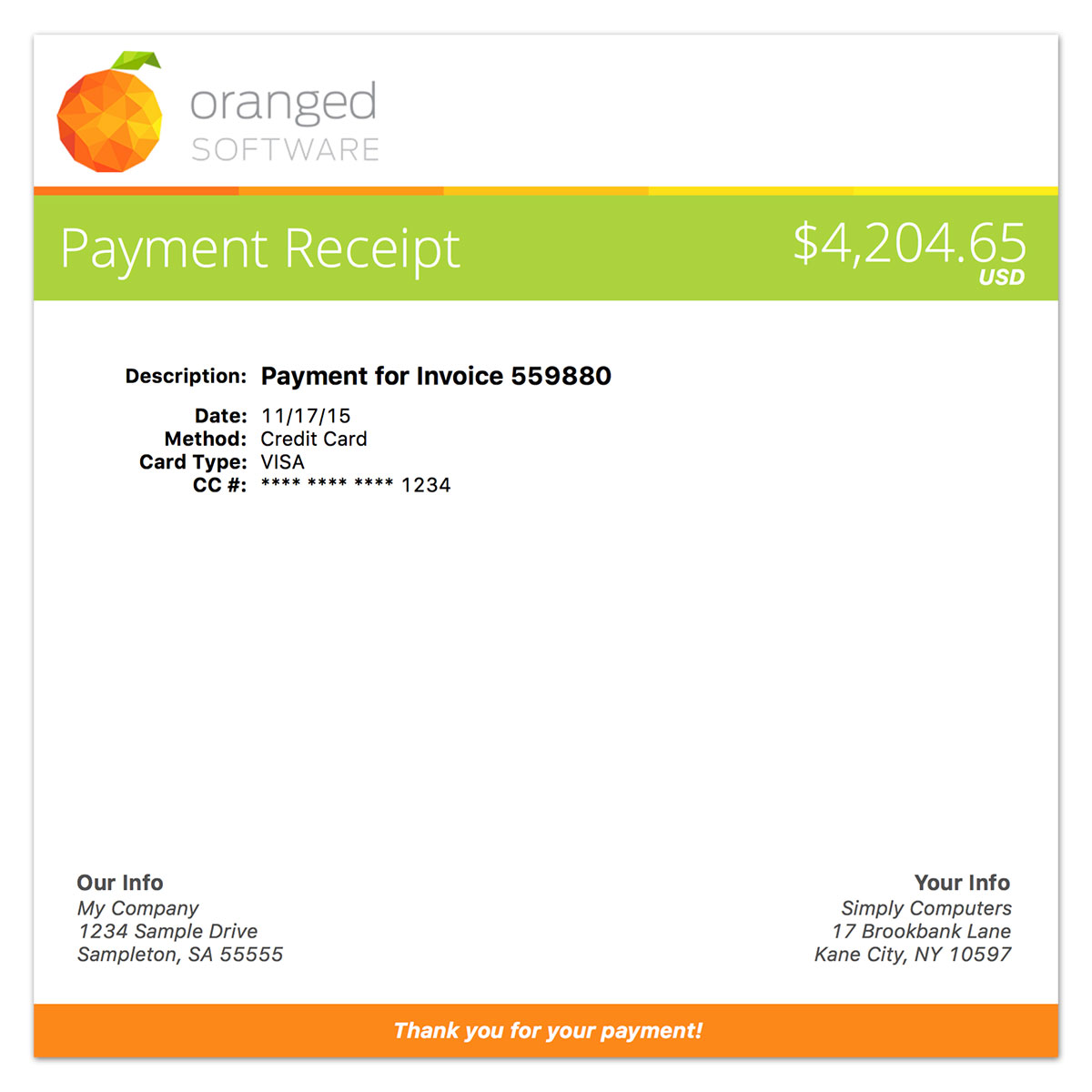 Studiometry 12.1 also adds several other features and fixes in this free update for registered 12.x and Studiometry Cloud users. See the version history link below for all of the details.
Download Studiometry 12.1:
http://www.oranged.net/studiometry/download/
Buy Studiometry now:
https://www.oranged.net/store/
Full Version History:
http://www.oranged.net/studiometry/versionhistory