Studiometry 12.1 Adds Customizable Receipt Templates
Receipts can now be branded and completely customized using Studiometry's powerful, built-in template editor. Studiometry can create receipts for incoming payments, and even have them automatically emailed to your Clients. Now these receipts can display your company logo, branded colors, custom notes, and anything else you want to include.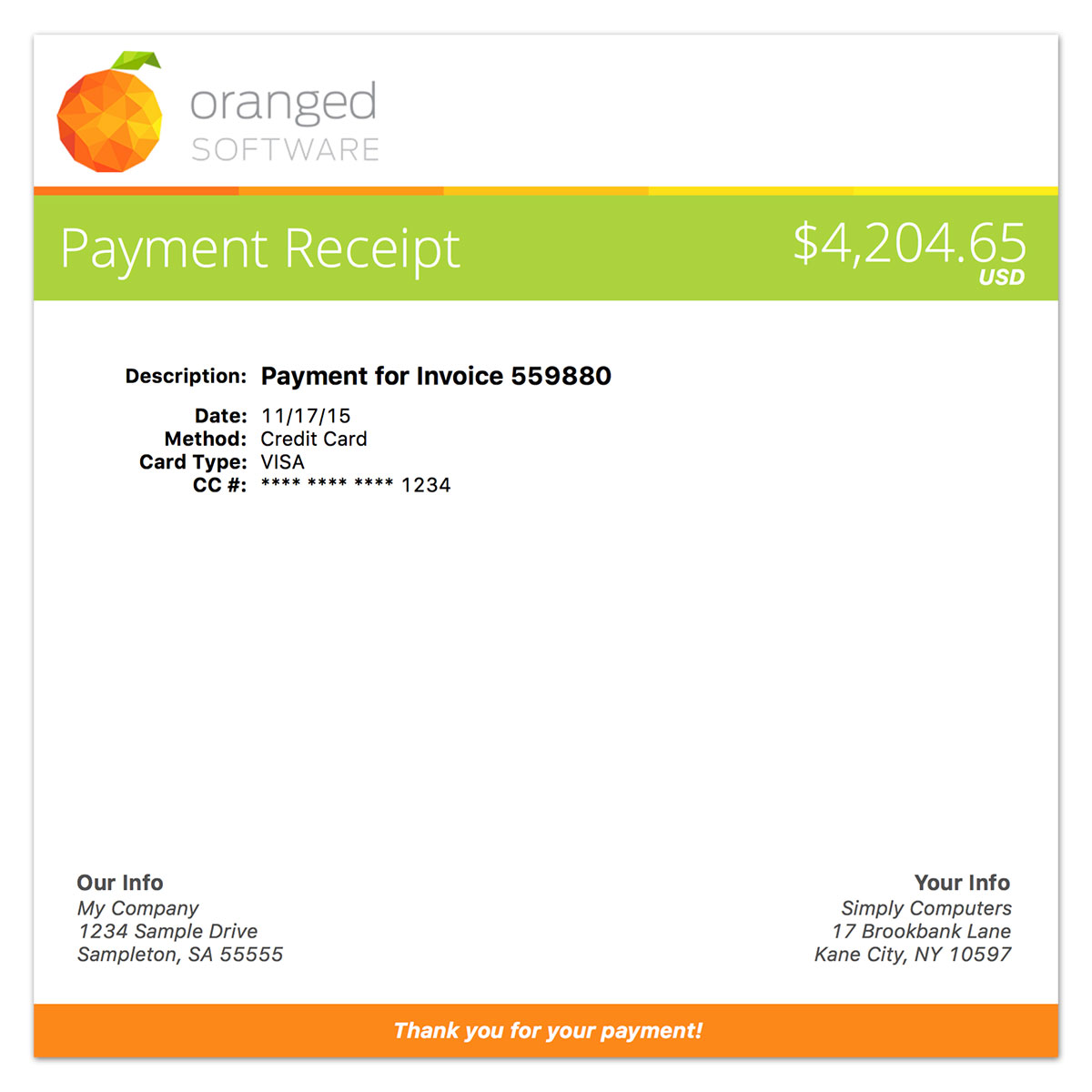 Studiometry 12.1 also adds several other features and fixes in this free update for registered 12.x and Studiometry Cloud users. See the version history link below for all of the details.
Download Studiometry 12.1:
http://www.oranged.net/studiometry/download/
Buy Studiometry now:
https://www.oranged.net/store/
Full Version History:
http://www.oranged.net/studiometry/versionhistory
Studiometry 12 Feature Spotlight
Studiometry 12 was released in October with over 120 new features and updates. If you haven't seen all of the great new features yet, here are a few:
If you own any previous version of Studiometry, you can upgrade to version 12.x for a discounted price and get all of the new features as well as free updates until version 13 is released.


Accounted 4.0.1 Released
Accounted is our snappy, pro-level accounting app that works great on its own or as Studiometry's sidekick. We've updated version 4.x with several new features and fixes. This is a free update for registered 4.x users, and registered users of any older version can update to Accounted 4 for a discounted price.
This update improves the printing capabilities of split transactions, adds several features making it easier to access and manage your data location, and fixes a few minor issues from the 4.0 release. See the version history for more information.