Studiometry 12 adds over 120 features and improvements. Plus, Studiometry Cloud now available.
Chicago, Illinois — October 19th, 2015 — Oranged Software, LLC releases a major upgrade of Studiometry.
Studiometry is an award-winning client and project management tool used by small businesses and freelancers around the world. It is one of the only business management solutions that offers native apps for Mac, Windows, and iOS. Studiometry has received 4 out of 5 Mice from both Macworld and MacUser magazines.
Studiometry Cloud is a new service that acts as both your syncing backend and your Studiometry licenses. Easily synchronize data between any number of machines and iOS devices without having to set up a server or deal with firewall ports. Studiometry Cloud is a subscription-based service that includes syncing capabilities, native Mac, Windows, and iOS access, as well as partial web access.
Studiometry 12
Studiometry 12 adds a ton of features focused on organizing and analyzing your business data. Users can now organize rates into tiered groups, making it much easier to view and select rates when entering work. Studiometry can also show you much more information including pricing and type when choosing rates throughout the app.
Catch unbilled time with the new Work Week View. This is an entirely new way to visualize and review all of your work. In the Work Week View, all of your entered work will appear on a weekly calendar. You'll be able to see at a glance when you worked, start and stop times, and most importantly, any gaps in your entered work. This view will help you catch any unbilled time in your week that you may have forgotten to enter into Studiometry.
Many other new features and enhancements have been added to Studiometry 12 as well, including subtasks, a quick entry window for timers, customizable variable formatting on invoice templates, a faster database format, partial Retina support, and much more. To see more details about some of the bigger new additions, please visit:
http://www.oranged.net/studiometry/whatsnew/
The full version history is available at:
http://www.oranged.net/studiometry/versionhistory/
Studiometry Cloud
Studiometry Cloud is the easiest way to use Studiometry across all of your computers and devices. Access and seamlessly sync your Studiometry data on Mac, Windows, iOS, and the web. All of the following is included in a subscription:
Cloud syncing for an individual or a team, from anywhere over the internet
Access and sync your data in our native Mac, Windows, and iOS apps
Web browser access for certain features
Zero-hassle setup. No need to manage a server, edit firewall ports, or deal with IP addresses
No initial investment. Your first month is free, and then you can choose to pay monthly or yearly after that
Always have the newest version of Studiometry and never pay upgrade fees
Studiometry Touch included in monthly fee
For more details about Studiometry Cloud, and a comparison of the new Cloud subscription option vs. traditional Studiometry licenses, please visit:
http://www.oranged.net/cloud/
Pricing and Availability
Studiometry 12 is available for download today with a free 30-day trial. Download Studiometry 12 directly from the Oranged Software website at:
http://www.oranged.net/studiometry/download/
Studiometry Cloud is available for $15 per employee per month, billed annually. Or $18 per employee month-to-month. This price includes your license(s), so there is no need to purchase a traditional Studiometry license.
Traditional Studiometry licenses never expire and do not require any type of subscription. New licenses start at $199.95 USD, with multi-user packs, site licenses, and multi-product bundles available on the Oranged Software store. Upgrades from Studiometry 11.x are $59.95 USD per license. Discounted upgrades from all older versions are also available. All licenses include free updates until the next optional major upgrade.
http://www.oranged.net/store/
About Oranged Software
Oranged Software, LLC develops award-winning cross-platform small business applications for Mac, Windows, and iOS. Oranged Software has two product lines: Studiometry is a powerful client and project management tool, and Accounted is an easy-to-use double-entry accounting application. Oranged Software also offers Studiometry Touch for iOS devices and Studiometry Express on the Mac App Store. Oranged Software, LLC is located in Chicago, Illinois and has users and partners around the world.
Contact Information
Tom Iwaniec
President, Oranged Software, LLC
1 (877) 331-6182





Screenshots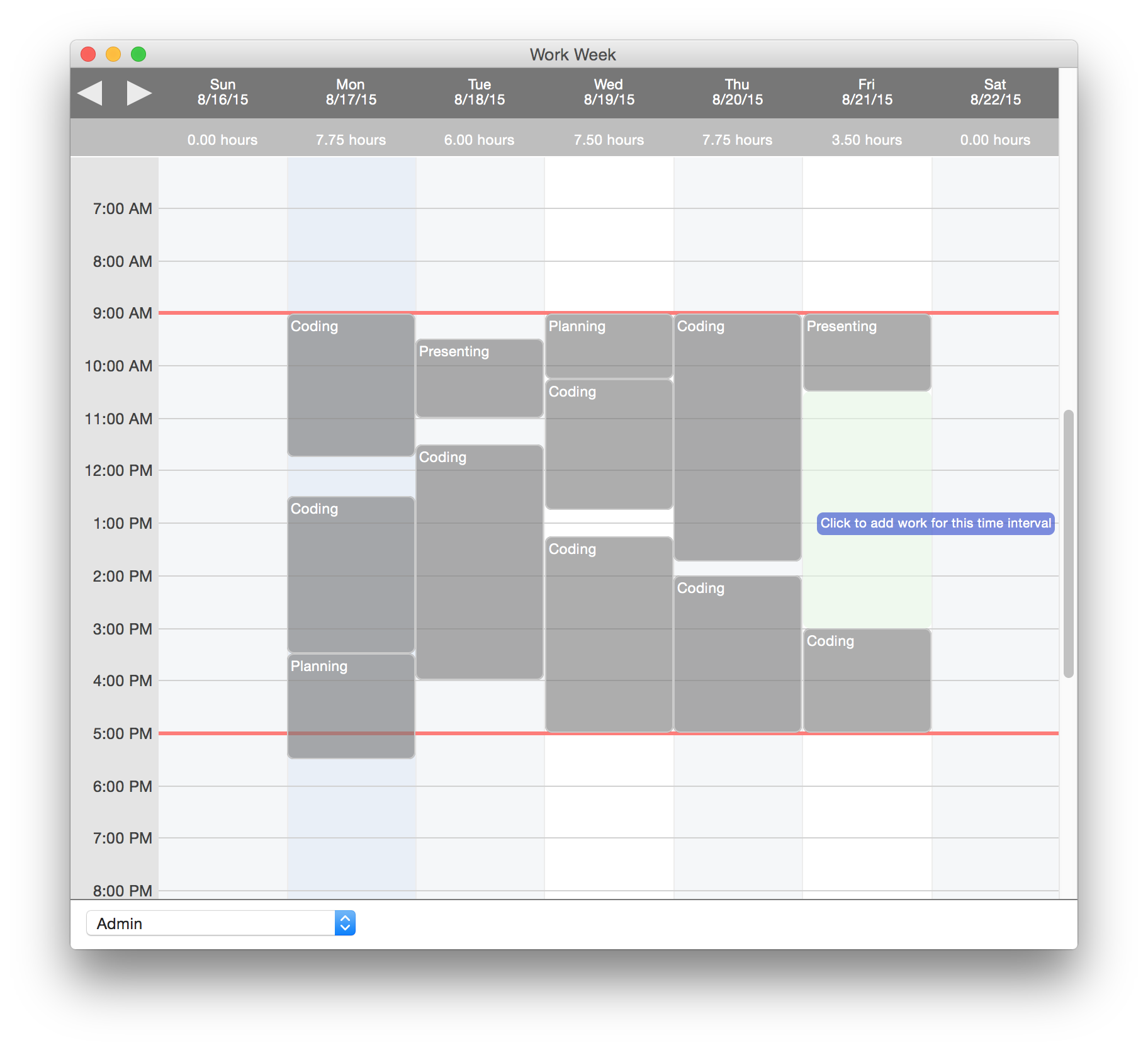 New work week view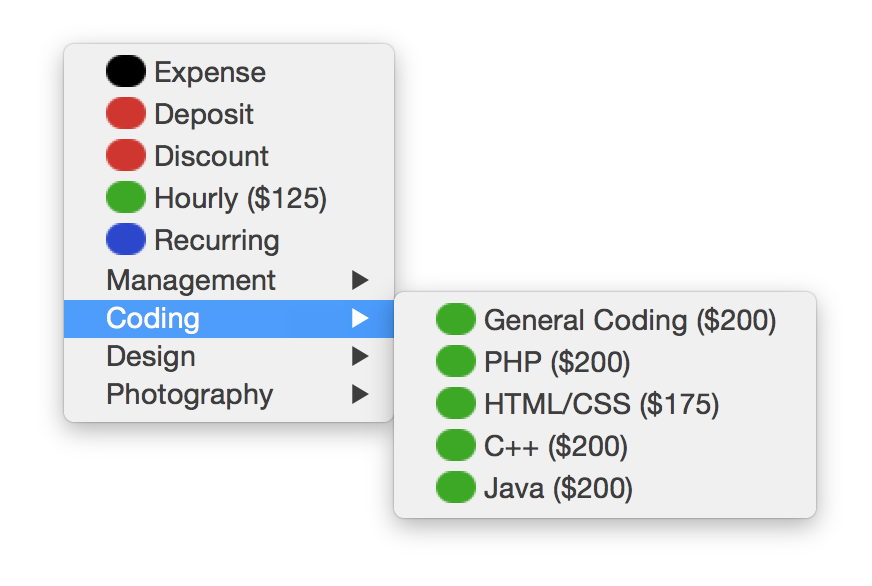 Organize rates and view more information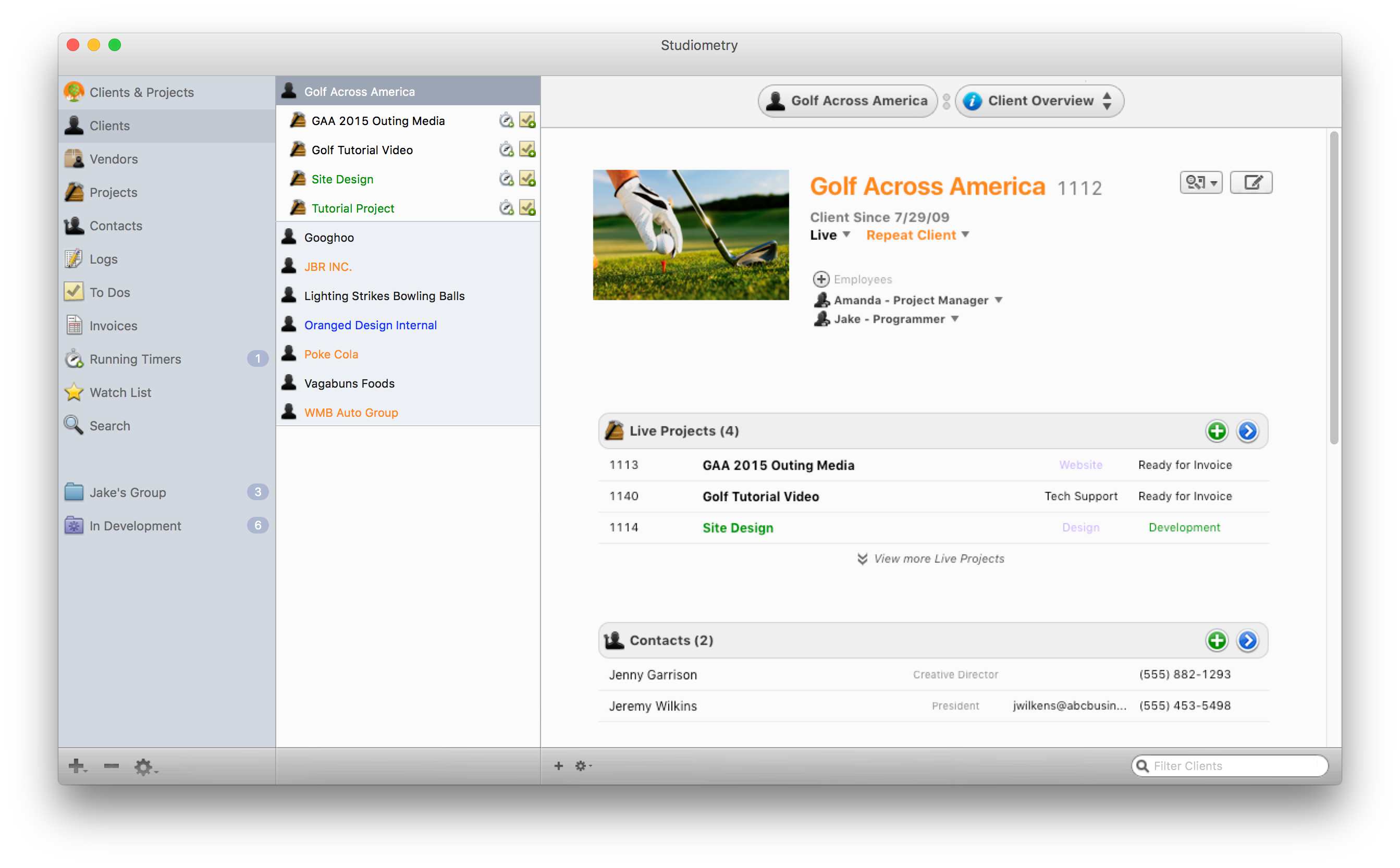 Studiometry 12's Main Window