Full Speed Ahead
Accounted has been around since 2007. Eight years. Many users, including us here at Oranged Software, have been using Accounted that entire time. Entering transactions and people and accounts every day or week, slowly adding to a growing database.
Because of this, we had several users request the ability to split data files into fiscal years. This would speed up loading times and reduce clutter from old transactions. The problem with that, though, is you wouldn't have your entire accounting history in one location. Opening and managing files for each year is tedious and defeats the purpose of having fancy accounting software.
With Accounted 4, we engineered a way to have the best of both worlds. Accounted does some behind-the-scenes magic to split your data into fiscal years while still keeping everything in one file.
So what does this actually mean? Accounts load way faster. Transactions and balances are calculated almost instantly. You can "load" a specific fiscal year, or show your entire account history. And you won't need to manage a separate file for each year.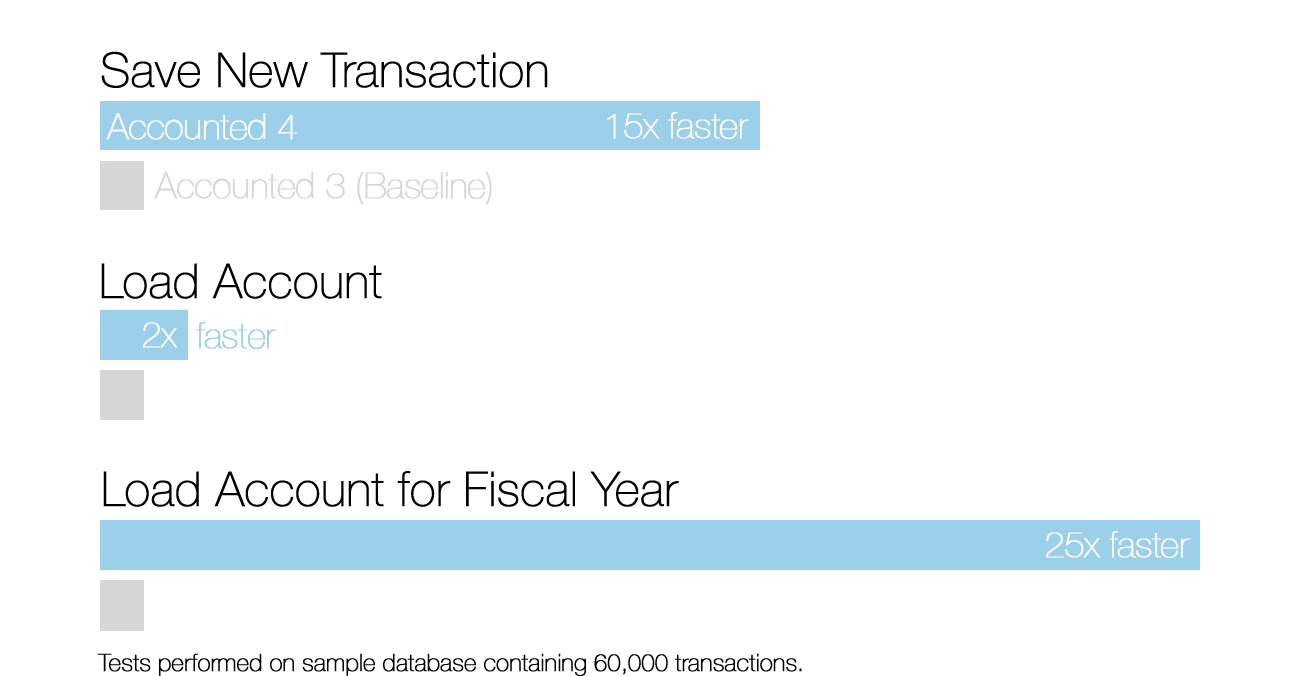 Company Overview
Now when you launch Accounted, you'll get a quick snapshot of activity over the past 30 days. You'll be able to see a visual representation of the top income and expense accounts, and the changes to balances in your bank accounts.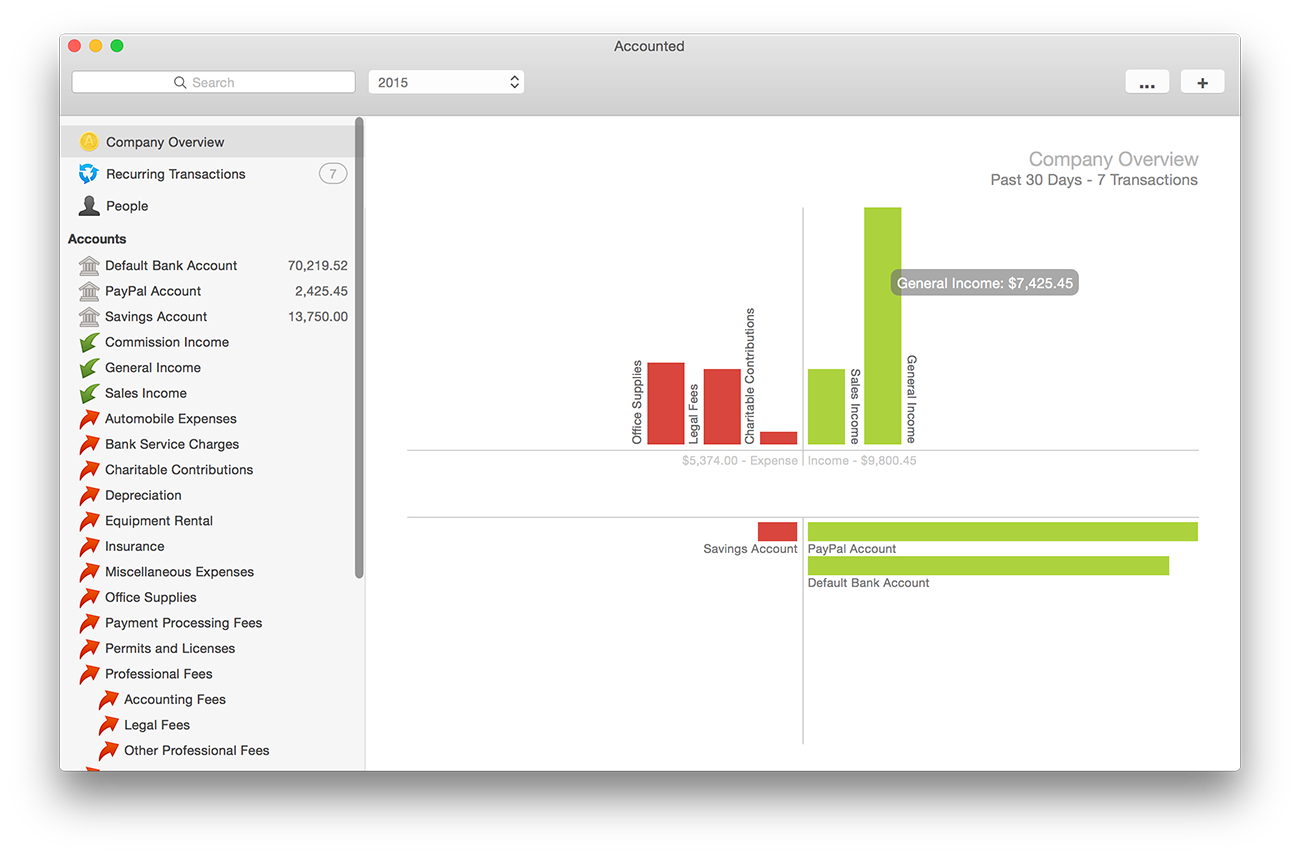 Program-Wide Search
A benefit to keeping all of your data in one place is searching through all of it at once. Easily search your accounts, transactions, and people using the new search field at the top of Accounted's main window.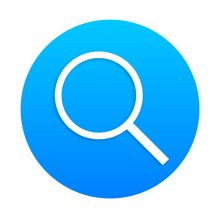 New Yosemite Interface
Accounted 4 has a cleaner, sleeker interface inspired by Yosemite. Translucent cues, vibrant icons, and less clutter make Accounted 4 as pretty as it is powerful.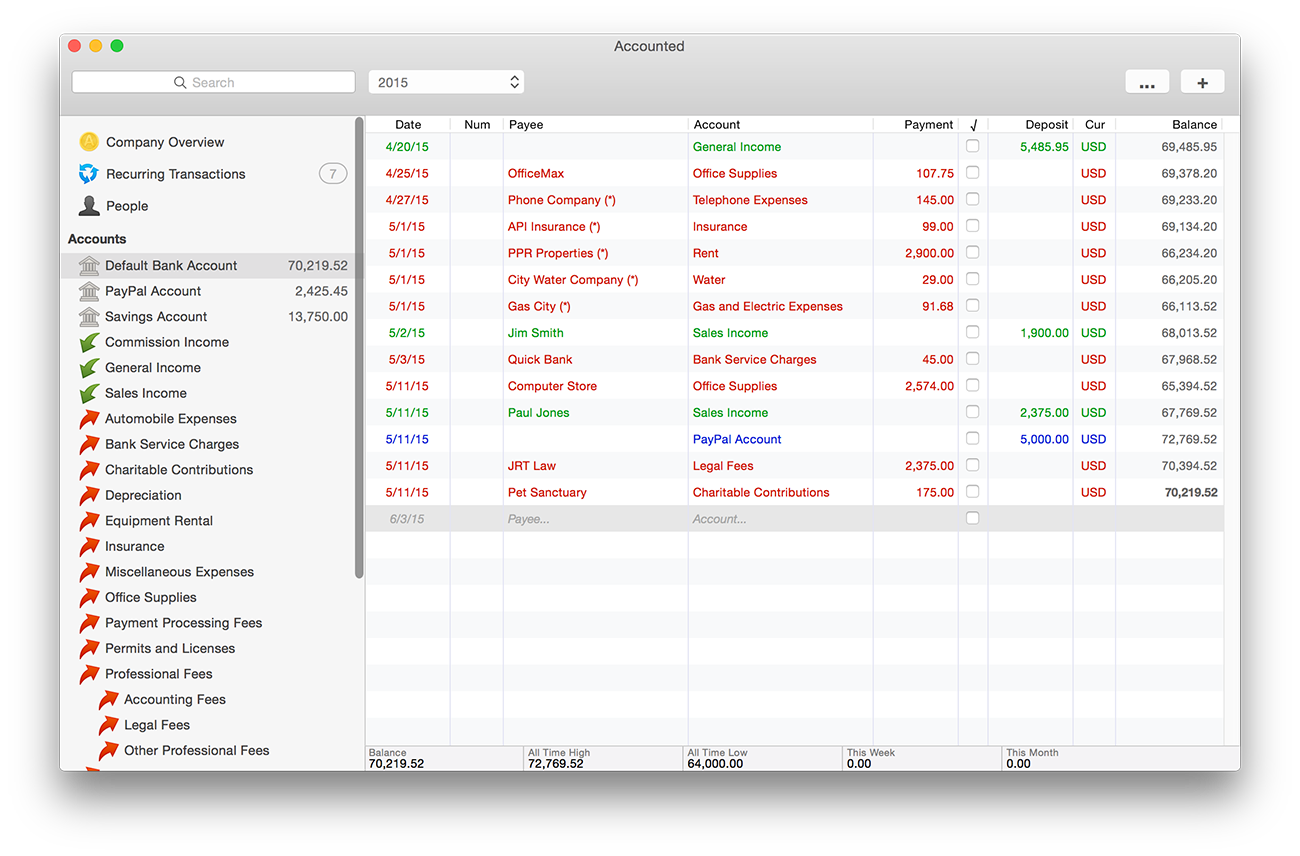 Full Retina Support
Accounted 4 looks amazing on computers with high resolution displays, such as Retina MacBook Pros or the new iMac 5K. All of the icons and windows have been updated to take advantage of these beautiful displays, making text more readable and graphics crisper.

Cocoa Build on Mac
We've switched over to Apple's Cocoa framework, giving many advantages over the previous versions of Accounted, including:
Cleaner, more functional interfaces and controls
Full screen mode capability on OS X 10.7 or newer
OS X Spellcheck
Compatibility with OS X Services
Much More
New General Ledger report shows all activity for all accounts for specified dates
Consolidated recurring transactions and people lists into the main window
Improved accounts payable and accounts receivable, giving them more power and flexibility
Check the version history for the full list of updates.
&nbsp